We're a photography, motion, and CGI studio that specializes in visual storytelling.
Do you want to work with a team of experts who are passionate about exploring new ideas and creating thoughtful, innovative solutions for your brand? Are you looking for a team that can handle all sorts of challenging situations? Do you want a company that will master budgets and schedules while still keeping your project on track? Then look no further: we're here to help!
We've been doing this for years, and we pride ourselves on being able to handle all kinds of projects with ease. We're based in Zurich/Munich, but our work takes us all over the world — from local small businesses to international corporations.
Contact us today to find out how we can bring your project to life!
Scanderbeg Sauer
Zurich/Munich
Office@ScanderbegSauer.com
T +41 43 377 00 70 / +49 89 954 572 180
Andreana Scanderbeg
Consulting, Project Management, Production
Alexander Sauer
Photography, CGI, Post-Production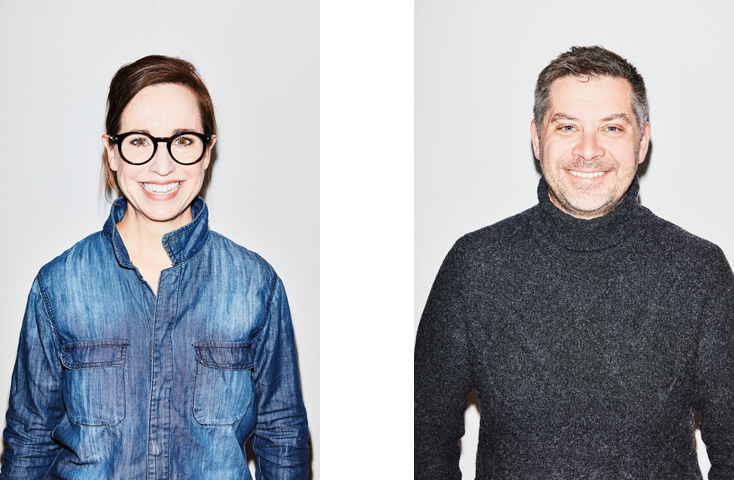 Selected References
ABB
Allianz
Anaxam
Audemars Piguet
Axpo
BASF
Basler & Hofmann
BMW
Boesch Boats
Burckhardt Compression
Clariant
Credit Suisse
Datwyler
Emmi
ETH Zurich
Federal Office of Communications
Fielmann
F. Hoffmann-La Roche
Geberit
Gildemeister
ISS
Kühne+Nagel
Lakestar
Lufthansa
Microsoft
MINI
Motorex
Munich Re
Paul Scherrer Institute
Raiffeisen
Rego-Fix
SWISS
UBS
University of Zurich
Zurich Insurance Group
Bilanz
Bloomberg Markets Magazine
Brand Eins
Das Magazin
Fortune Magazine
GQ Magazine
Harvard Business Review
Neue Zürcher Zeitung
SonntagsZeitung
The Telegraph Magazine
The Wall Street Journal
Triple A Magazine
Vanity Fair London
WIRED Germany
Exhibitions
BACK TO ATHENS 9
Group Exhibition, June 29–July 3, 2022
widmertheodoridis, Athens, Greece
ROOM 105
Group Exhibition, April 6–May 25, 2019
widmertheodoridis, Eschlikon, Switzerland
THE WORLD IS NOT ENOUGH
Group Exhibition, May 13–July 1, 2017
widmertheodoridis, Eschlikon, Switzerland
ICONIC GEOGRAPHY, WORKS 2005–2015
Solo Exhibition, Feb 25–May 5, 2015
Anteprima D'Arte Contemporanea, Rome, Italy
BIG DATA
Group Exhibition, Jan 9–13, 2015
Photo15, Zurich, Switzerland
AUS GUTEM HAUSE
Group Exhibition, Nov 15–Dec 27, 2014
widmertheodoridis, Eschlikon, Switzerland
ETERNAL ICE
Group Exhibition, June 16–21, 2014
VOLTA contemporary art week, Basel, Switzerland
THE EYE OF THE VALLEY
Group Exhibition, Nov 21–24, 2013
Château Papillon des Arts, St. Moritz, Switzerland
THE EYE OF THE VALLEY
Group Exhibition, Oct 12–24, 2013
Gallery Idea Fixa, Basel, Switzerland
SHAPE THE SCAPE
Group Exhibition, Aug 29–Oct 19, 2013
Widmer+Theodoridis contemporary, Zurich, Switzerland
CHAVALON
Solo Exhibition, Aug 26–Oct 8, 2011
Widmer+Theodoridis contemporary, Zurich, Switzerland
CHAVALON
Group Exhibition, June 13–18, 2011
VOLTA contemporary art week, Basel, Switzerland
DECOMMISSIONED
Solo Exhibition, Oct 29–Dec 24, 2010
Widmer+Theodoridis contemporary, Zurich, Switzerland
Press, Interviews
Wonderful Machine, April 2022
Specialty: Industrial Photography
Wonderful Machine, April 2017
Scanderbeg Sauer: Dirty, Dark & Dangerous
WERBEWOCHE, February 2017
Eyecatcher, Andreana Scanderbeg & Alexander Sauer
PHASE ONE, February 2016
Scanderbeg Sauer Introduces the A-Series 100MP
WONDERFUL MACHINE, October 2015
Scanderbeg Sauer, dot.swiss
ARTIST PENSION TRUST, March 2015
Iconic Geography, Works 2005–2015
PUNTO DI SVISTA, March 2015
Iconic Geography
EXIBART, March 2015
Iconic Geography, Works 2005–2015
WONDERFUL MACHINE, March 2015
Scanderbeg Sauer: Iconic Geography
PAIS24, March 2015
La belleza mórbida de la obsolescencia
GOSEE, March 2015
Iconic Geography, Works 2005–2015
FOLIO. PRENSA DE DISEÑO, February 2015
Scanderbeg Sauer: la geografía de la tecnología
DOMUS MAGAZINE, February 2015
Iconic Geography
MULTIMEDIA ART MAGAZINE, February 2015
Andreana Scanderbeg & Alexander Sauer
L'ESPRESSO, February 2015
Iconic Geography, Works 2005–2015
ABITANT MAGAZINE, February 2015
Культовая география
ROME GALLERY TOURS, February 2015
Andreana Scanderbeg & Alexander Sauer
ARTE E CRITICA, February 2015
Andreana Scanderbeg & Alexander Sauer
ANTEPRIMA GALLERIA D'ARTE CONTEMPORANEA, February 2015
Iconic Geography, Works 2005–2015
ANICONICS'S BLOG, CAMILLA BOEMIO, January 2015
Iconic Geography, Works 2005–2015
ARTE.IT, January 2015
Scanderbeg e Sauer. Iconic Geography, Works 2005–2015
PHASE ONE, September 2014
The industry standard for industrial photography
BASLER ZEITUNG, October 2013
Träumen beim Räumen. Idea Fixa «The Eye of the Valley»
BÜRO DLB, March 2013
Andreana Scanderbeg ist neu Präsidentin SBF
DER BUND, Dezember 2012
Decommissioned, Scanderbeg Sauer, SBF Forum
HASSELBLAD TV, September 2012
Hasselblad launches new Victor magazine: Interview Scanderbeg Sauer
LANDSCAPE STORIES, June 2012
Scanderbeg Sauer Photography «Beauty in mess»
LOOK ZOOM BOOK, November 2011
LZB InSight: Scanderbeg Sauer
LIKEYOU – THE ARTNETWORK, August 2011
Scanderbeg Sauer – Chavalon
NODALPUNKT, June 2011
Ein Gespräch mit dem Fotografen Alexander Sauer
CHINA PHOTOGRAPHY MAGAZINE, March 2011
Scanderbeg Sauer
SONNTAGSZEITUNG, November 2010
Die berührend schöne Fotoserie «Decommissioned»
SWISS MAGAZINE, November 2010
Decommissioned, Endstation Wüste
ZÜRITIPP, November 2010
Tiefflieger, Scanderbeg Sauer – Decommissioned
PHOTOGRAPHY NOW, October 2010
Andreana Scanderbeg, Alexander Sauer – Decommissioned
SABRINA RULLERT, Mai 2010
Fotografie als Duett – Scanderbeg Sauer
Member of
Copyright, Liability
This website and all of its content (text, logo, design, photos and other data) are copyrighted and protected under Swiss and international copyright laws. You may not download any content for any reproduction, modification, republishing, transmission, downloading or uploading of any content, without prior written permission from Scanderbeg Sauer. We will enforce our copyright interests to the fullest extent of the law.
Scanderbeg Sauer cannot guarantee and is not responsible for the accuracy of information accessed via links from this website.
This website and its content are provided "as is" without any warranties of any kind. We do not guarantee that the website or the content will meet your needs and requirements. Additionally, we are not responsible for any errors, omissions or inaccuracies in the content or any losses or damages resulting from the use of the content. By using this website, you agree to be bound by our terms and conditions. If you do not agree to the terms, please do not use the website.
We may update these terms and conditions from time to time without notice. Please check them regularly for any changes. Your continued use of the website signifies your acceptance of any changes made to the terms and conditions.
Copyright © 2023 Scanderbeg Sauer
Design
Legal Notice
Office@ScanderbegSauer.com
Andreana Scanderbeg Alexander Sauer
Hadlaubstrasse 112 CH-8006 Zurich
T +41 43 377 00 70
ID No. CH-020.2.005.604-0
VAT No. CHE-113.173.372
Data protection declaration
Responsible body in the sense of the data protection laws, in particular the EU data protection basic regulation (DSGVO), are: Andreana Scanderbeg, Alexander Sauer.
You can exercise the following rights at any time using the contact details provided by our data protection officer: Information about your data stored with us and their processing, correction of incorrect personal data, deletion of your data stored with us, restriction of data processing, if we may not delete your data due to legal obligations yet, objection to the processing of your data with us and data transferability, if you have consented to data processing or have concluded a contract with us. If you have given us your consent, you can revoke it at any time with effect for the future. You can at any time complain to the supervisory authority responsible for you.
We process your personal data only for the purposes stated in this data protection declaration. Your personal data will not be transferred to third parties for purposes other than those stated. We will only pass on your personal data to third parties if: You have given your express consent, processing is necessary to process a contract with you, processing is necessary to fulfill a legal obligation, processing is necessary to safeguard legitimate interests and there is no reason to assume that you have an overriding interest worthy of protection in not passing on your data.
Deletion or blocking of data | We adhere to the principles of data avoidance and data economy. We therefore only store your personal data for as long as is necessary to achieve the purposes stated here or as the various storage periods provided for by law. After the respective purpose has ceased or these periods have expired, the corresponding data will be routinely blocked or deleted in accordance with the statutory provisions.
When you access our website, information of a general nature is automatically recorded by means of a cookie. This information (server log files) includes, for example, the type of web browser, the operating system used, the domain name of your Internet service provider and the like. This is only information which does not allow any conclusions to be drawn about your person. This information is technically necessary for the correct delivery of content requested by you from websites and is mandatory when using the Internet. In particular, they are processed for the following purposes: Ensuring a trouble-free connection to the website, ensuring the smooth use of our website, evaluating the system security and stability as well as for other administrative purposes. The processing of your personal data is based on our legitimate interest in the aforementioned purposes of data collection. We do not use your data to draw conclusions about your person. Recipients of the data are only the responsible office and, if applicable, the processors of the order. Anonymous information of this kind is evaluated statistically by us if necessary in order to optimize our Internet presence and the technology behind it.
SSL encryption | In order to protect the security of your data during transmission, we use state-of-the-art encryption methods (e.g. SSL) via HTTPS.
Newsletter | On basis of your expressly given consent, we send you regularly our newsletter or comparable information by email to your specified email address. Your email address is sufficient to receive the newsletter. When you register to receive our newsletter, the data you provide will be used exclusively for this purpose. Subscribers may also be informed by email of circumstances relevant to the service or registration (e.g. changes in the newsletter offering or technical circumstances). For an effective registration, we need a valid email address. In order to check that a registration is actually carried out by the owner of an e-mail address, we use the "double opt-in" procedure. For this purpose, we log the order of the newsletter, the sending of a confirmation e-mail and the receipt of the reply requested herewith. Further data will not be collected. The data will be used exclusively for the newsletter dispatch and will not be passed on to third parties. You can revoke your consent to the storage of your personal data and its use for newsletter dispatch at any time. In every newsletter, you will find a corresponding link. You can also unsubscribe directly from this website at any time or inform us of your wish via the contact details given at the end of this data protection notice.
Use of Google Analytics | This website uses Google Analytics, a web analytics service provided by Google, Inc. (hereinafter: Google). Google Analytics uses "cookies", which are text files placed on your computer, to help the website analyze how users use the site. The information generated by the cookie about your use of the website will generally be transmitted to and stored by Google on servers in the United States. However, due to the activation of IP anonymization on these web pages, your IP address will be shortened by Google in advance within member states of the European Union or in other contracting states of the Agreement on the European Economic Area. Only in exceptional cases will the full IP address be transmitted to and truncated by Google on servers in the United States. On behalf of the operator of this website, Google will use this information to evaluate your use of the website, to compile reports on website activity and to provide other services relating to website activity and internet usage to the website operator. The IP address transmitted by your browser as part of Google Analytics is not combined with other data from Google. The purposes of data processing are to evaluate the use of the website and to compile reports on activities on the website. On the basis of the use of the website and the Internet, further associated services are then to be provided. The processing is based on the legitimate interest of the website operator. You may refuse the use of cookies by selecting the appropriate settings on your browser, however, please note that if you do this you may not be able to use the full functionality of this website. You can also prevent Google from collecting the data generated by the cookie and related to your use of the website (including your IP address) and Google from processing this data by downloading and installing the browser plugin available under the following link.
We reserve the right to adopt this data protection declaration so that it always complies with the current legal requirements or to implement changes to our services in the data protection declaration, e.g. when introducing new services. Your renewed visit will then be subject to the new data protection declaration.
Questions to the data protection officer | If you have any questions about data protection, please write us an email or contact the persons responsible for data protection in our organization directly: office@scanderbegsauer.com